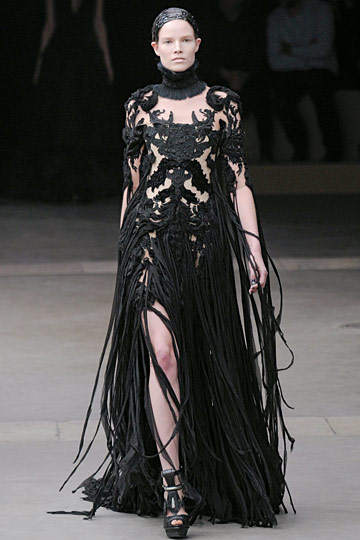 Draggy tuesday night. Watching Sex and the City whilst flipping through style.com and new york mag reviews of the latest fall 2011 shows. First show I flipped to, due to it's frequent tweet abouts on the web today was Chanel. #gag. No disrespect, I love Chanel, I love Karl, but I didn't love this collection. In my opinion, very tall and skinny women in 1.5 inch kitten heels and wide straight legged pants is not flattering. Lately, I guess of the big 21 coming up I have been favoring brands that key into the woman's "womaness" and her sexuality. The boxy, 90's esque trend is making me want to pull my hair out. One show that I think got it right though for fall is Mcqueen. I often times talk about "the world of Mcqueen" and i believe this collection takes place in Madonnas "Human Nature" video (1995) meets Black Swan (2011).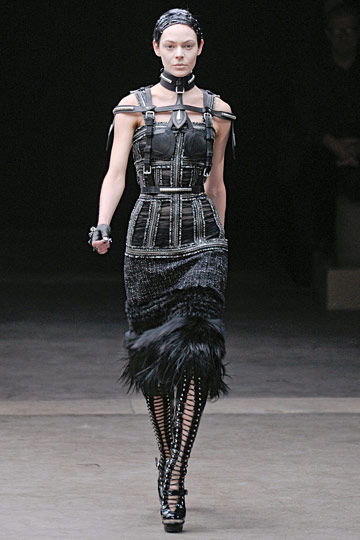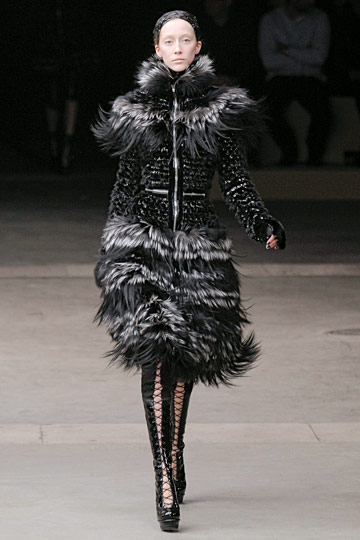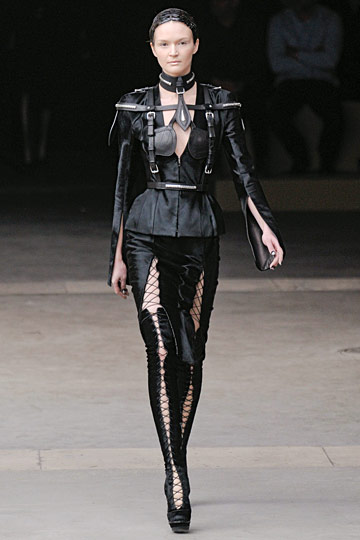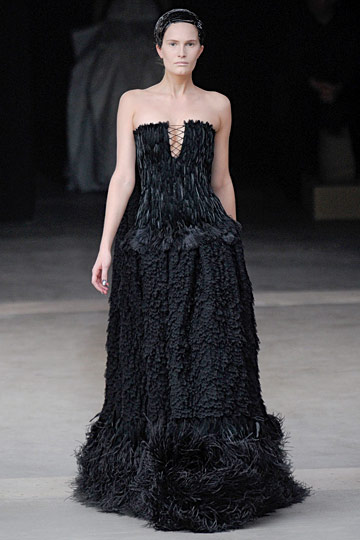 The designers at Mcqueen did a great job yet again this season. They didn't choose to go as far left as other brands have chosen to do. The clothes were sexy and provocative with a hint of "Lady" similar to the movie Black Swan.
*sidenote: I would live if I could see a black model on the Mcqueen line up. LIVE.
pictures: nymag.com